Awakening Yogic Powers

`Life has to be lived with all its powers. Experiencing extraordinary powers with which you
are born is experiencing God. It is a direct science of experiencing God every day in your
life. The ashtamaha siddhis (eight extraordinary powers) are possible. Your brain is
hardwired for all these higher possibilities. Just because common man did not have access to
these extraordinary powers and sciences, does not mean they do not exist. I am decoding
knowledge and sciences from vedic scriptures and releasing them as spiritual powers to
human beings to live their highest potential through deeksha – initiation.'
~ Paramahamsa Nithyananda
Over the last 2 decades His Divine Holiness Nithyananda Paramashivam has initiated disciples, devotees, even the casual participant in a program he has hosted where the recipient of these initiations was present either physically or even through 2-way video conferencing seated thousands of miles away. Yogic powers received with just his initiation. Powers, what Yogis take years undergoing, more often than not, severe penance, physical hardships to manifest. Swamiji has initiated his devotees and disciples, his gurukul balasanths, and other program participants into several powers.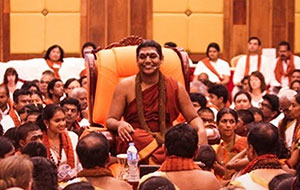 The mystical experience of Kundalini Awakening has been recognized as the fastest pathway to higher consciousness and enlightenment. Paramahamsa Nithyananda has demonstrated scientifically how Kundalini energy is awakened and affects consciousness. He has awakened Kundalini in people who have never met him, during video conferences, up to 9,000 miles away.


Third Eye Awakening

(Ajna chakra activation)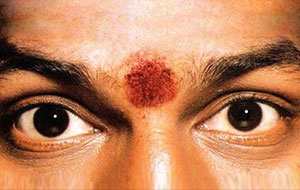 Through Swamiji's initiations in Third Eye Awakening, or activation of the Ajna Chakra, there is 100% success of the initiation seen in children below 14 years and 35% success in adults. These successfully initiated individuals are able to read successfully when blindfolded after the initiation!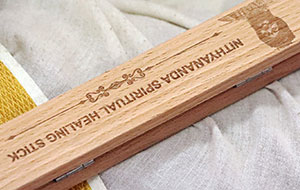 Over 10 lakh people have been healed of chronic and other severe diseases through energy healing directly by Paramahamsa Nithyananda and his 10,000 initiated global healers. Swamiji has cured a range of life-threatening and chronic diseases, including cancer, paralysis, infertility, asthma and Alzheimer's often with a single touch.



Future Plans for Revival of Yogic Powers Project
Establish Yogic Science Laboratory and Research Institute
Collaborate with scientists,researchers and innovators accurately record, measure and study the mystical phenomena.
Study the practical applications and benefits for humanity.
Build a fully equipped auditorium for 10,000 people to receive initiation into Yogic Powers